18 January 2017
This year is the 50th anniversary of CES, organized by the Consumer Technology Association, and I made my annual one-day visit to CES earlier this month. The CES folks tell us that there were more than 175,000 people in attendance, the largest CES ever. In addition to the record-breaking attendance, there were more exhibitors, startups and exhibit space than at any previous CES.
As usual, I attend CES to discover technologies that might find their way into the datacenter and to stay current with new technologies in general. I looked for some different technologies than I did last year, spending time at the main convention center ("Tech East") and at the Sands convention center ("Tech West").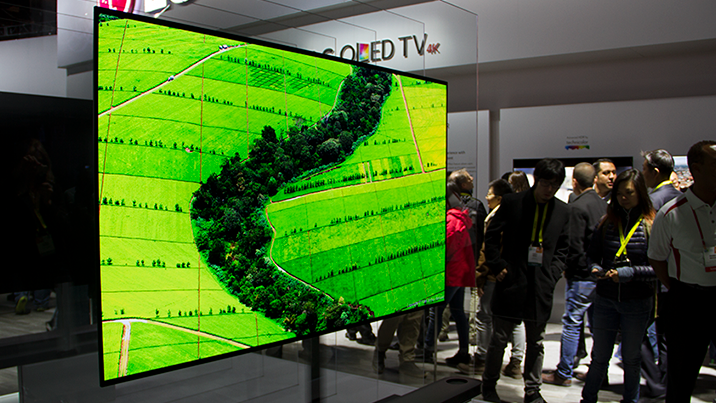 4K Televisions
I spent only a short time looking at 4K televisions, and couldn't help but notice the new award-winning LG Signature W7 OLED display, unofficially known as the "Wallpaper" 4K display. It is amazingly less than 0.2 inches (~ 3.85 mm) in depth, approximately the thickness of two coins or two keys, and can directly attach to a wall. I provided a bit more technical information on 4K televisions in last year's CES 2016 Commentary. Anybody remember when televisions were deeper than they were wide?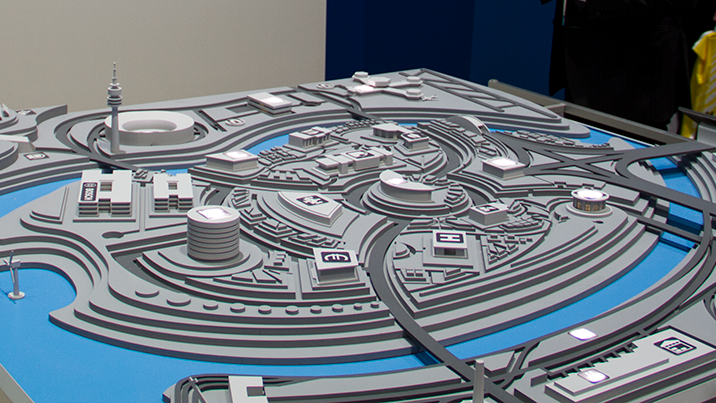 Internet of Things (IoT)
IoT sensors and systems to use them had a significant presence at this year's CES. This is of interest to Demartek because IoT and "operations technology" are beginning to unite with traditional "information technology" in some very interesting ways. Several companies were displaying sensors, cameras and other devices deployed in factory settings, "smart" cities, and other similar large environments that provide huge quantities of data. Also on display were gateways and other systems that collect this data and perform either real-time or historical analytics to help people, companies and other organizations make better decisions about production levels, traffic flow and numerous other applications. Many other IoT implementations were focused on smart appliances, home security and home entertainment. This is one area to watch closely.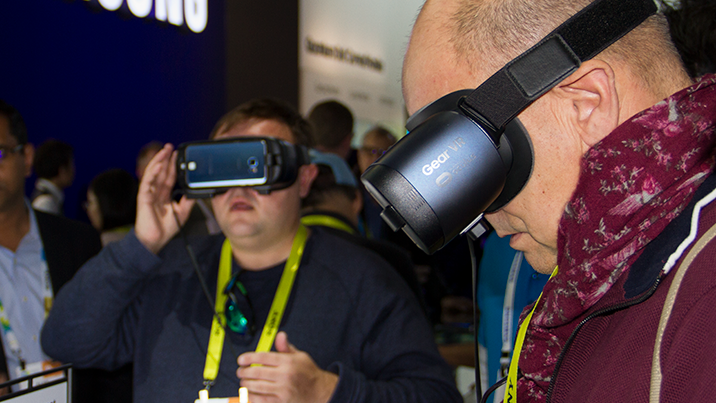 Virtual Reality
Virtual reality was almost everywhere at CES 2017. Having spent some time playing some virtual reality games over the holidays, I can say that it is quite immersive. Some of the virtual reality applications I saw at CES 2017 took this to a new level. One implementation was what I call the "full-experience" virtual reality roller coaster. This particular demonstration held three people in seats in a large unit that rotated in all directions, changing the roll, pitch and yaw (x, y and z-axes) of the entire unit, including turning the people upside-down.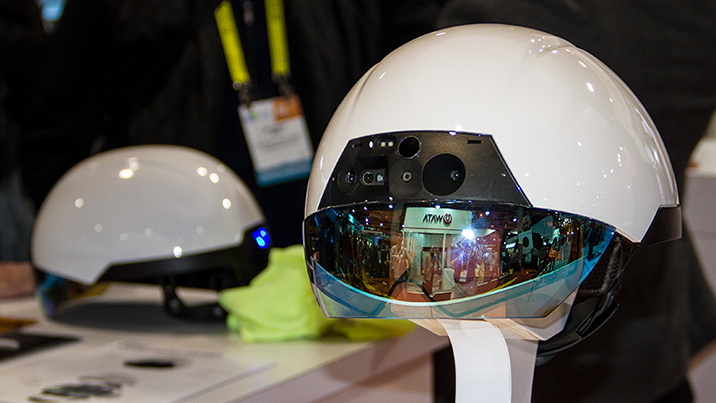 Augmented Reality
Similar to virtual reality, augmented reality showed great progress since last year. Several booths had special lenses similar to the Microsoft HoloLens that displays additional information as the wearer looks through it. These included sports applications, such as special glasses for cyclists to wear, and various industrial applications. I saw at least one implementation of augmented reality glasses that were designed to help people with vision and reading disabilities.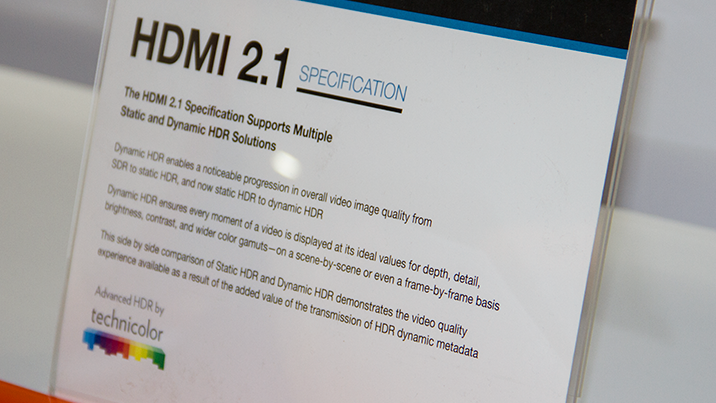 HDMI 2.1
The HDMI Forum announced the upcoming release of the HDMI 2.1 specification, planned for the second calendar quarter (Q2) of 2017. HDMI 2.1 supersedes HDMI 2.0a and 2.0b from last year. This new specification supports video resolutions of 4K, 5K, 8K and 10K with refresh rates of up to 120Hz, dynamic HDR and increased bandwidth with a new "48G" cable supporting 8K uncompressed video. There will also be a game mode that supports variable refresh rate (VRR). This specification gives some clues about the capabilities of future products — we may see products that support this new specification late this year or at next year's CES. Full details for HDMI 2.1 are available on the HDMI Forum website.
Automobile Technology
This wasn't quite an automobile show, but almost was. Technology used in cars and trucks was on display in the automobile section and cars were in many booths in other sections. Several car-makers showed autonomous driving cars, some with very futuristic looking designs. These vehicles (cars and trucks) combine data from numerous sensors with computers using advanced algorithms to perform many "on the road" functions up to and including collision avoidance and driving the vehicles. NVIDIA, a company known for its computer graphics cards, had one of its self-driving cars in its booth and was demonstrating its "AI Co-pilot" technology. This co-pilot technology monitors the driver of a vehicle and can perform lip reading and track the gaze of the eyes of the driver. With its forward looking camera, it can recognize stop signs, traffic lights, pedestrians and all sorts of other items in its surroundings. This type of application is a great way to take advantage of the many processor cores of NVIDIA's GPUs.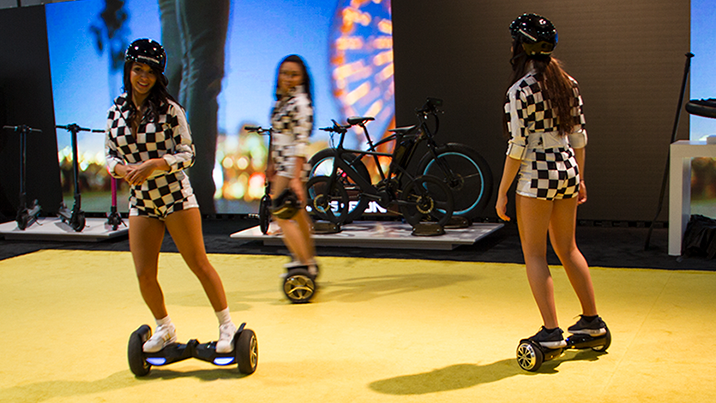 Hoverboards
I saw numerous "hover boards" and similar technology, some with one wheel and some with two wheels. Segway had a booth with several models of its "vehicles." This technology is being applied to various types of applications including golf carts.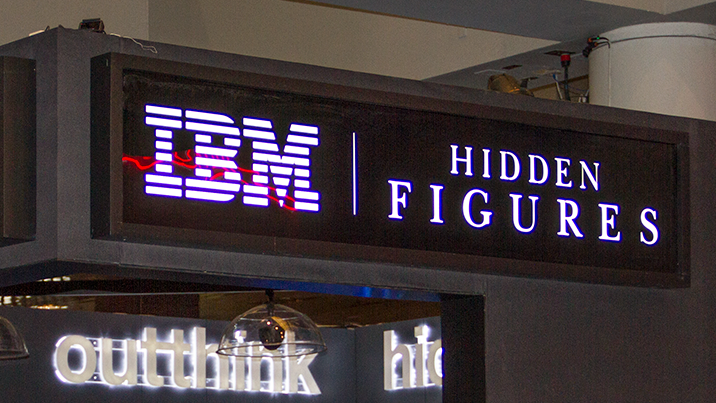 Hidden Figures
IBM had a small booth highlighting the 20th Century Fox movie Hidden Figures that highlights the work of three African-American female mathematicians involved in the "Space Race" at NASA. I spent some time in this booth learning a bit about Katherine Johnson, Mary Jackson and Dorothy Vaughan. I also saw this movie with my wife this past weekend and we both highly recommend it. I particularly enjoyed Dorothy Vaughan's contributions, as she trained herself to become an early computer programmer, becoming proficient in FORTRAN. FORTRAN was the first well-known computer programming language that I learned back in 1973. Get additional information on this movie and the role of these three women at this IBM link.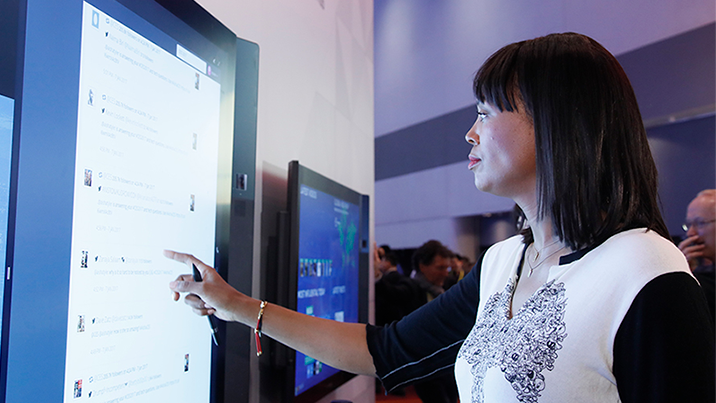 5G and Mobile Phones
Several technology companies at CES 2017 showed how they are working on components for the new 5G technology. This technology will be used not only in mobile phones, but will be used in IoT applications such as "smart cities," virtual reality technology and self-driving car technology. The new 5G brings considerably more bandwidth (at least 5 Gbps and possibly higher) and lower latency than today's 4G mobile phone technology. This allows for many more connections per square mile or kilometer and faster connectivity for those devices. This is possible, in part, due to use of new sections (millimeter wave bands) of the radio spectrum.
Expect to hear about field trials of some of the 5G technology to begin later this calendar year in the USA and other parts of the world, but don't expect widespread availability of 5G technology for at least a couple of years. Quite a bit of network infrastructure and device development is required before 5G will become a reality for most people. If you're interested in further reading on this topic, I recommend this article on the 5G standards process.
Robotics
I saw several robots that looked like personal assistants that you could speak to or command using touch screens, with the ability to host video calls, recognize faces of humans and more. Some can pick up or move objects with their multi-jointed arms. One use for these robots might be to help senior citizens prolong the time that they can maintain independent living at home. The vacuum cleaner floor robots have advanced sensors to avoid obstacles in their cleaning area. For example, in one demonstration, they had placed some wine glasses on the floor and the robot sensed them and avoided them. There was a robot that could fold laundry and another that can wash windows. One company coined the phrase "robot as a service."
However, I thought the most interesting aspect of robotics was combining it with education. There were several companies, including Lego, showing educational toys or games that combined their basic toy or game function with the act of constructing of a robot with a simple programming language. These toys could then be programmed for specific movements. This is a great way to combine physical games that require more than just using one's thumbs with the thought processes needed for computer programming.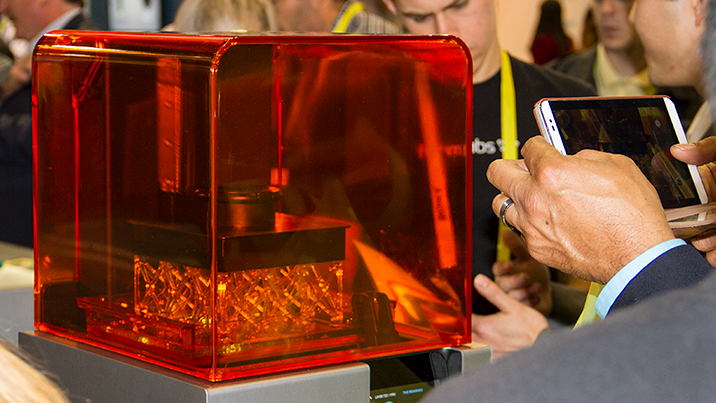 3D Scanning and Printing
I saw some very interesting 3D scanning and 3D printing technology. One company, Snugs, was performing 3D scanning of people's ears and making custom ear-tips for a perfect fit for their noise-cancelling headphones. In the 3D printing area, I saw multi-color items and extremely intricately printed parts for drones among other things. This area has seen tremendous progress over the last few years.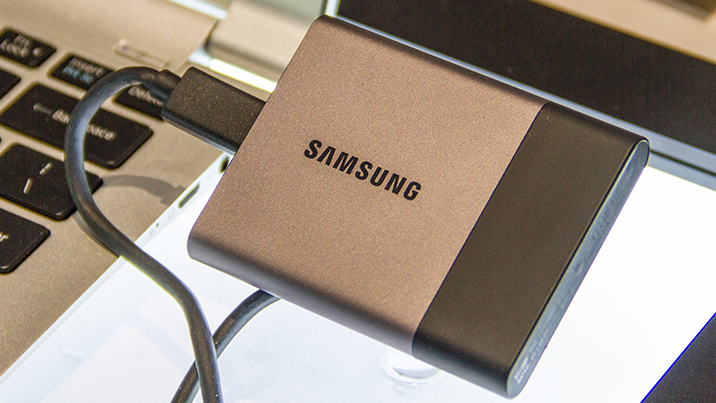 SSD
The computer industry continues to push the technology behind solid state storage and solid state drives (SSDs). At the Samsung booth, they were showing their latest models of client (consumer) and enterprise-grade (data center) SSDs. These included storage devices that used SATA, SAS, NVMe and USB as the interface to the device. Their portable "T3" SSD is about the width and length of a business card, connects via a USB 3.1 Type-C cable, achieves more than 400 MB/sec and contains up to 2 TB of capacity. Their M.2 NVMe devices (models 960 EVO and 960 PRO) achieve more than 3 GB/sec of sequential read speed and hold up to 2 TB in this internal form factor. Their enterprise NVMe SSDs have larger capacities and perform significantly faster. Other companies also make a variety of SSDs similar to some of the Samsung devices. Expect more M.2 form factor announcements this year from several companies. For an explanation of some of these storage interface types and form factors see our Storage Interface Comparison reference page.
Prices for SSDs have been generally dropping for the last couple of years. However, some people predict some SSD prices to go up in 2017, due to NAND flash shortages. This is part of a predictable pattern that I wrote about in my Horses, Buggies and SSDs commentary a while back.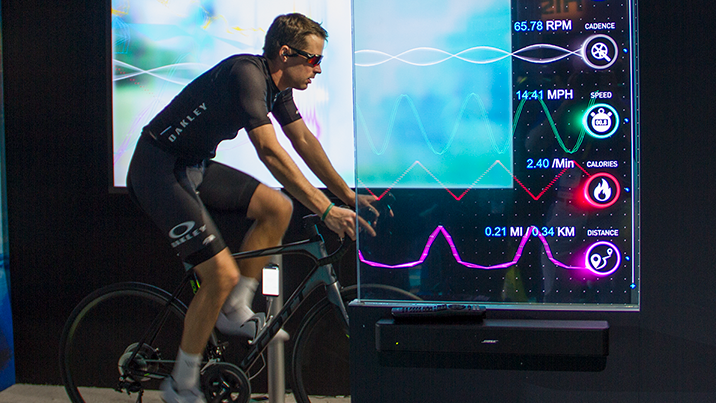 Fitness and Sleep Technology
All sorts of wristbands and other wearable technology were on display, tracking the number of steps you take in a day, your heart rate and other vital statistics. These not only give you real-time information about your current activity, but many are able to help keep you on track with your overall fitness goals for the day, week or longer periods of time. Another large area of emphasis was on technology designed to help the growing number of people who need better sleep. There were smart mattresses and mattress toppers, advanced sound-masking (white noise) systems, headphones comfortable enough to wear to bed and more.

CES Innovations Awards
Each year, the CES Innovations Awards are given to honor outstanding design and engineering in consumer technology products. Have a look at this year's awards.





---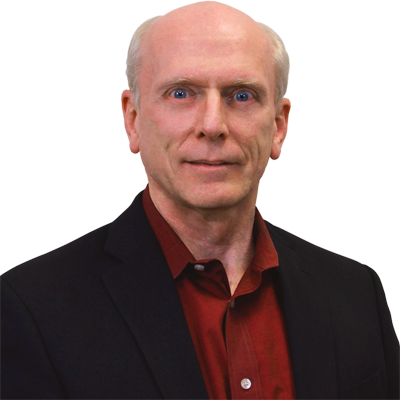 By Dennis Martin, Demartek President
---
Other CES Commentaries
Also see the "Related Content" section at the top of the left panel of this page.
---
Demartek public projects and materials are announced on a variety of social media outlets. These include Facebook, LinkedIn, Twitter and YouTube. Click any of the icons below to visit our pages.