Demartek RoCE Deployment Guide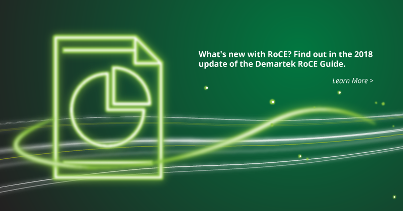 July 2018
By Dennis Martin, Demartek President
Data center managers and administrators face increasing pressure to accelerate application performance because data continues to grow and demand for quick access to this data continues to intensify.
The computing industry continues to develop new technologies such as flash storage and more powerful processors to keep pace with these demands. Product design engineers are also incorporating performance acceleration techniques into network adapters and switches.
One of these networking adapter technologies, Remote Direct Memory Access (RDMA) has been built into special network adapters that use RDMA over Converged Ethernet, or RoCE technology. This performance acceleration technology is built into specialized network adapters that work with a streamlined software stack in the operating system to improve performance and lower the host CPU utilization required to process network traffic.
The 2018 edition of the Demartek RoCE Deployment Guide is designed for managers and technical professionals within IT departments who are exploring the benefits of deploying RoCE technology or who are looking for practical guidance and deployment examples of RoCE solutions.
The Demartek RoCE Deployment Guide 2018 edition provides the following:
A description of RDMA and RoCE technology
How to deploy RoCE technology in Microsoft Windows and Linux environments
Ethernet switch and adapter configuration guidance
Diagrams showing how we connected all the components
Performance of 25GbE and 100GbE RoCE technology compared to traditional TCP/IP
RoCEv2 Congestion Management Topics
The 2018 and 2017 editions of the Demartek RoCE Deployment Guide are available at the bottom of this page.
---