Demartek Discusses the Performance of SAS
April 2018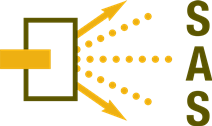 Serial attached SCSI, or SAS provides a reliable enterprise-grade interface designed specifically for computer storage. While well-established, SAS technology continues to adapt to the address the demanding requirements of new technologies in today's data centers. SAS offers a wide and robust ecosystem including host bus adapters (HBAs), RAID adapters, expanders, cables, connectors, and system backplanes. SAS storage systems can scale all the way up to large external storage systems with hundreds or thousands of storage devices.
Server virtualization has been embraced by many organizations, and many are deploying mission-critical applications in virtual machines (VMs). Some have embraced a "virtualization first" policy, which prefers deployment on VMs over physical hardware. The goal of this project is to show the performance and flexibility of a multi-vendor 12Gb/s SAS storage solution running a set of mixed workloads in a real-world, virtualized environment.
For this testing, we configured a multi-vendor collection of 12Gb/s SAS SSDs, a 12Gb/s SAS RAID controller, and a 12GB/s SAS JBOD enclosure in a VMware environment running two different real-world application workloads simultaneously. The 12Gb/s SAS infrastructure performed well, given the complexity of environment, which is representative of a real-world customer environment.
The Demartek Storage Interface Comparison reference page has a roadmap section that describes the roadmap for future versions of SAS.
---