Demartek Discusses the Benefits of SAS
July 2017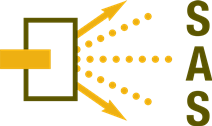 Serial attached SCSI, or SAS, has been an industry standard for more than ten years, and the underlying technology, SCSI, has been an industry standard for more than thirty years. SAS provides a reliable enterprise-grade interface designed specifically for computer storage. SAS technology is well established and offers a wide and robust ecosystem including host bus adapters (HBAs), RAID adapters, expanders, cables, connectors, and system backplanes. SAS storage systems can scale all the way up to large external storage systems with hundreds or thousands of storage devices.
SAS compatibility with devices and servers is nearly universal. SAS is available as an interface for hard disk drives (HDDs) and solid-state drives (SSDs), and SAS is commonly found in data center servers from nearly every manufacturer.
This report discusses SAS and its ecosystem including long-supported features such as SAS expanders, JBODs, dual-ported drives, multi-path I/O (MPIO) and hot swap (surprise add/removal). In addition, there are a few comments regarding SAS power consumption and SAS cabling and connectors.
The Demartek Storage Interface Comparison reference page has a roadmap section that describes the roadmap for future versions of SAS.
---
---
Demartek public projects and materials are announced on a variety of social media outlets. These include Facebook, LinkedIn, Twitter and YouTube. Click any of the icons below to visit our pages.