Demartek Discusses the Applications Driving 24G SAS
July 2018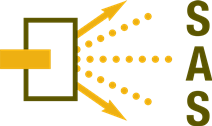 SAS, or Serial Attached SCSI, has been in use for more than 10 years, starting with 3.0 Gb/s SAS in 2004 and then doubling in effective bandwidth with the release of each new generation. The newest speed bump is the 24G SAS; end-user products using 24G SAS are anticipated in late 2020. In addition to effectively doubling the effective bandwidth from the current 12Gb/s SAS, the 24G SAS has optimizations for both SSD and HDD. The technology will be backwards compatible, adding to the preexisting tried-and-true SAS ecosystems. The end result is unmatched by other storage fabrics: highly scalable, highly flexible technology with tested manageability that optimizes use of the storage devices released today. 24G SAS will be the protocol of choice for all-flash deployments as well as tiered or cached systems with both HDD and SSD components.
The new SPL-4 protocol will be optimized for SSDs, delivering more efficiency and lower latencies, while still supporting various SMR commands, including SMR zone block commands, for dense HDDs. This makes it an ideal choice for use in tiered and cached solutions with both SSDs and highly dense SMR HDDs. Optimizations specifically for SSDs and the ability to support thousands of devices will make SAS continue to be the protocol of choice for all-flash arrays. The broad range of devices that 24G SAS is optimized for make it ideal for almost every application.
The Demartek Storage Interface Comparison reference page has a roadmap section that describes the roadmap for future versions of SAS.
---
---
Demartek public projects and materials are announced on a variety of social media outlets. These include Facebook, LinkedIn, Twitter and YouTube. Click any of the icons below to visit our pages.