Demartek Evaluation: Emulex® Gen 7 Fibre Channel HBAs by Broadcom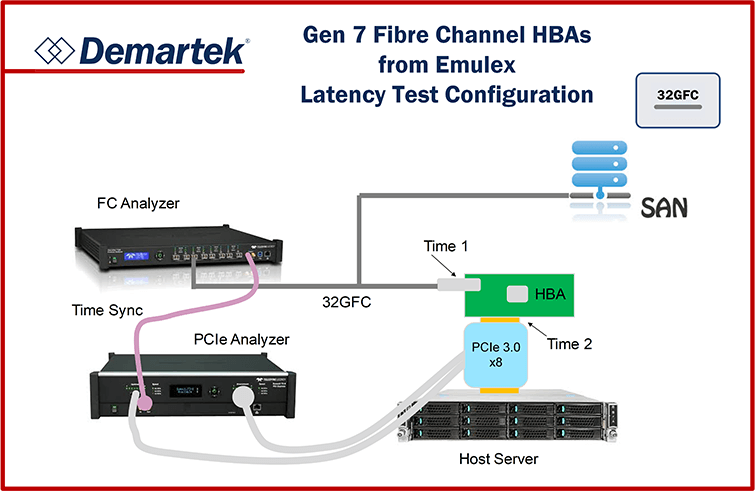 December 2018
Data centers are undergoing a transformation with the emergence of all-flash arrays, faster media types and more efficient ways to access media, delivering record speeds and lower latencies to significantly improve application performance. Key innovations in server and storage technology driving the evolution include NVMe and NVMe over Fabrics (NVMe-oF). The latest storage networking standard, Gen 7 Fibre Channel provides the ideal combination of performance improvements plus features to support this data center transformation, while maintaining backward compatibility with existing Fibre Channel infrastructure.
From an IT perspective, hundreds of desktop environments can be managed and secured from a single common server. In addition, tasks such as updating system parameters, applying security policies and performing data protection activities are centralized and performed from a single server.
Broadcom has released Emulex® Gen 7 32GFC HBAs with 64GFC upgrade kits, enabling data centers to take advantage of advanced 32GFC features today, with the ability to upgrade to 64GFC when optics kits are available.
Demartek observed tests run with the newest Emulex Gen 7 LPe35000-series Host Bus Adapters (HBAs) by Broadcom to determine its latency performance advantages compared to its Gen 6 predecessor.
Demartek also observed performance tests with an Oracle Database comparing the Emulex LPe35000-series against the QLogic QLE2742-series.
---